Biography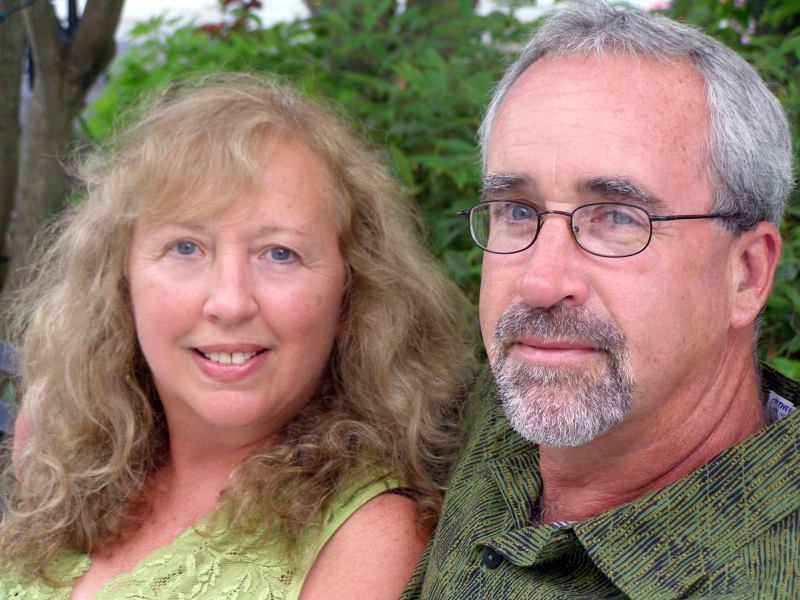 Since combining forces back in the late '70s, Kate&Paul, whether performing as duo, trio, or in full band, have covered a diversity of musical genres, from pop (SS Cargo), and progressive rock (Raven) to rhythm & blues (Tom Barth's Rockin'NJ), country (Old No.9) and folk-rock (Quartermoon). The inspiration to write came a bit later in life, the fruits of which being the justice-intoned award-winning Earth Amber, (Buy or Die Records in 1998, reissued on gosobo records), and the more philosophical Passion Fruit (2002, gosobo LLC). (Many thanks to all contributing artists on these CDs, with special mention to Mike Esposito, Jamie Coan, Mark Clifford, and John Ginty!) Both CDs were recorded and mixed at Don Sternecker's Myxolydian Studios.
Radio/Documentaries: Kate & Paul original songs have enjoyed generous rotation on numerous AAA, college radio, and internet stations in the US and globally! Two songs, "Catoneras" and "The Perpetrators", were featured on Coyote Nation Radio Journal's "The Fruited Plain: America's Serengeti" – a radio documentary on preservation of the ANWR (Alaska National Wildlife Refuge) aired on Radio For Peace International Universidad de la Paz, Costa Rica - worldwide.. More recently their music is featured on QMAmedia's documentary "Truth Walk 911: A Journey for Change." Kate and Paul have been musical guests numerous radio shows - most recently on www.HomegrownRadioNJ.org, Boonton, NJ.
TV: Kate &Paul have appeared twice on Ralph Litwin's acclaimed cable TV series, Horses Sing None of It, Cablevision TV, Randolph, NJ, and on The Gig with host Dave Richards, taped live The Pax Amicus Castle Theater, Budd Lake, NJ.
Festivals and Stages: Spirit of Bethlehem, Allentown, PA; World Rhythms Festival, Bushkill Falls, PA; The Upper Delaware River Valley Festival, Warren Co. NJ; Stockwood Festival, Stockton, NJ; Peter's Valley Music & Craft Fair, Crawfish Fest, Augusta, NJ; Knowlton Riverfest, Knowlton NJ, Myhelan Cultural Arts Center, Long Valley, NJ; Arts Off Main, Hackettstown, NJ; Groove in the Grove, Vasa Park, NJ; and Skylands Songwriters Showcase, Budd Lake, NJ.
Kate & Paul, along with bassist Rich Ortiz, opened for The Derek Trucks Band (The Allman Brothers) at The Stanhope House! opened for Putumayo Celtic-rock artists EQUATION - benefit concert for Presbyterian Disaster Assistance; and opened for Grover Kemble and Za Zu Zazz at The Historic Blairstown Theater, (Roy's Hall).

**Most memorable moment: Receiving a standing ovation - Centenary College Whitney Chapel for their performance of Curtis Mayfield's "People Get Ready" (WNTI FM benefit concert)
For more Kate and Paul info: www.kateandpaulband.com , FaceBook at Kate and Paul, and stream or download songs and CDs via iTunes, CDBaby, ReverbNation, Spotify, and Soundcloud.